[su_heading style="modern-1-dark"]
Current Packages and Special Offers
Stuart Cove's – Dive Bahamas
[/su_heading]
[su_tabs vertical="no" class="stuart-blue"]
[su_tab title="Shark Promo"]
[su_panel shadow="0px 2px 10px #868686″ text_align="center"]
SHARKS NEVER GO OUT OF STYLE
Sharks rule the ocean. They're infamous, intriguing, irresistible, and they never, ever go out of style. At Stuart Cove's Dive Bahamas, we have a lot of them, and diving with them never gets old. In fact, the only thing Stuart Cove's Dive Bahamas likes better than shark diving is introducing divers to our amazing community of fabulous finned friends. Whether you're a new or experienced diver, whether it's your first or fiftieth shark encounter, there's no adrenalin rush quite like swimming among them…or, rather, having them swim around you!
So, while every year is the year of the shark at Stuart Cove's, in 2020, we want to show our favorite predators some real love with a promotion just for them… and you. Book a Shark Adventure Dive online at StuartCove.com and get 10% off with PROMO CODE: SHARKLOVE2020. Share the promo code with your friends and family and they get 10% off their Shark Adventure Dive as well when they book online. Join us at Stuart Cove's Dive Bahamas for an adventure of a lifetime!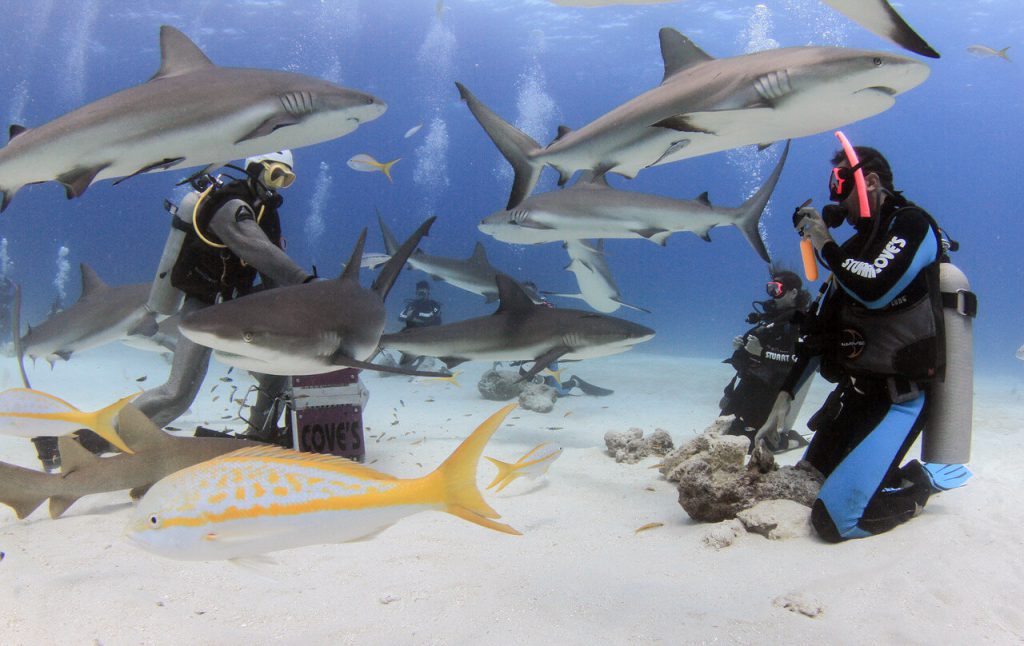 To book your Shark Adventure Dive, go to StuartCove.com. Use Promo Code: SHARKLOVE2020. For more information, contact the U.S. Reservations Office at [email protected], 954.524.5755 / 800.879.9832. 
[su_button url="https://trytn.com/StuartCoves/" background="#ED008C" size="8″ center="yes" class="book-now js-trytn-book" text_shadow="1px 1px 0px #000000″ color="#ffffff" radius="5″ desc="Time is Limited!"]Book Now[/su_button]
[su_spacer size="20″]
This promotion is only available online at our website through December 22, 2020 excluding February 14-17, April 9-17, May 21-25, July 2-6, September 3-7, November 25-30, December 23-31.
[/su_panel]
[/su_tab]
[su_tab title="PLUS 1 PROMO"]
[su_panel shadow="0px 2px 10px #868686″ text_align="center"]
Our PLUS-1 Package Makes It Easy for Non-Divers to Explore the Ocean
What do you do when you really want to go on a dive vacation but your favorite travel companion, friend or family member, isn't a certified diver? Head to Stuart Cove's Dive Bahamas where there are plenty of ocean adventures that don't require a C-card! With an abundance of sunshine, clear turquoise waters and a host of friendly locals both above and below the surface, the Bahamas and Stuart Cove's welcome you to come and dive in.
While you check out dramatic vertical drop-offs, mysterious sunken wrecks, beautiful reefs and, of course, the resident sharks, your PLUS-1 can also dive down to explore the reefs and marine life on Snuba, Snorkel or one of Stuart Cove's personal SUBs. Stuart Cove's PLUS-1 PACKAGE is the perfect incentive for the dive trip you've been putting off. Just purchase any full price scuba activity for yourself including any 2-tank dive trip or a shark adventure, and get 15% off a SUB, Snorkel or Snuba trip or Discover Scuba Diving for your non-certified PLUS-1*. Best of all, if your PLUS-1 wants to make it a PLUS-2 adventure and invites you to tag along, Stuart Cove's will give you 15% off on the same non-scuba adventure as your PLUS-1as long as you've purchased at least one scuba trip.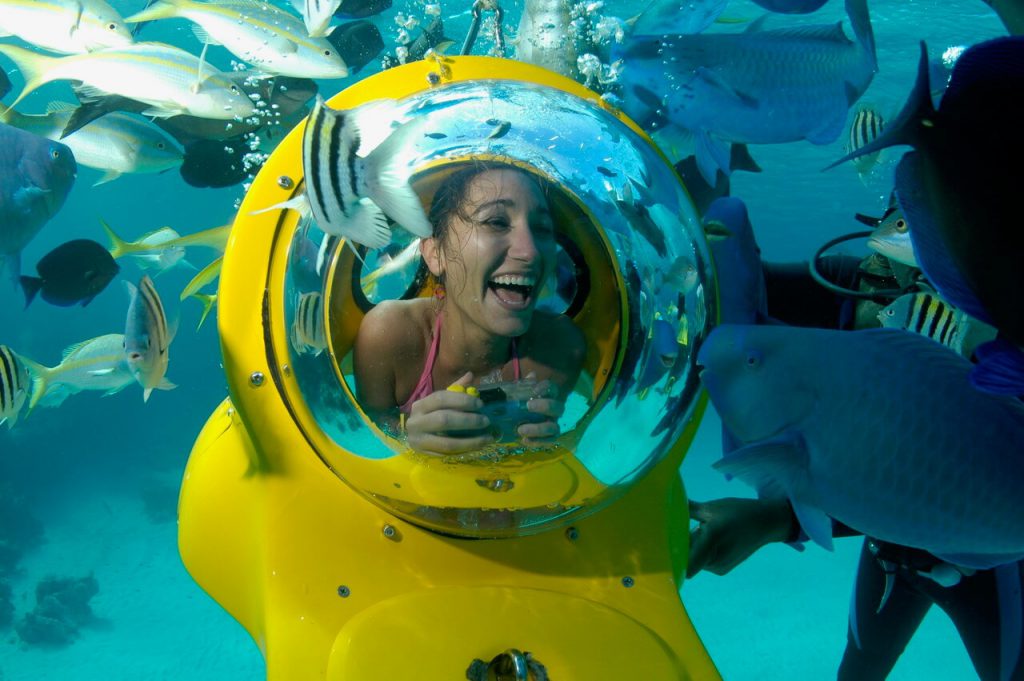 Here's the best part. You'll not only enjoy great diving and introduce someone else to the wonders of the ocean, but you'll be helping this amazing island family to recover from Hurricane Dorian. PLUS-1 all around!
The PLUS-1 Package is valid to December 22nd, 2020. Travel must be booked by December 1, 2020. Pricing is based on selected activity. Hotel/dive packages are available.
The Package is not available during the following blackout dates: February 14-17, April 9-17, May 21-25, July 2-6, September 3-7, November 25-30, December 23-31
*Certification courses are not eligible. For more information, pricing, to book the PLUS-1 Package or to find out about other great deals at Stuart Cove's Dive Bahamas, contact the U.S. Reservations Office directly at [email protected], 954.524.5755 / 800.879.9832.
[/su_panel]
[/su_tab]
[/su_tabs]